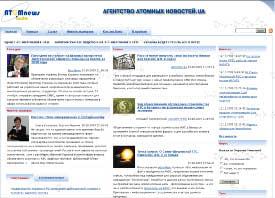 The point of the project is to provide objective and unbiased information on developments in nuclear energy and industry in Ukraine and the world.

The project is addressed to all who are not indifferent to the future of the industry, which plays a key role in Ukraine's energy security. Employees of nuclear power plants and enterprises of the nuclear industry. To journalists and sympathizers. Those who are just wondering what is happening in the Ukrainian nuclear industry and energy.

The main task of the Atomic News Agency is to provide a platform for professional discussions about the future of the nuclear industry, about past mistakes and how to correct them today.